Trends always come and go whether it be fashion, home decor, or interior design. This still holds true with paint colors! In 2022, we have seen a trend going on with the certain pick of paint colors in homes and wanted to share. Doesn't mean you have to pick them, although your home could look trendy! Check out more below on the paint colors that have been most picked in 2022 and will definitely give your home a fresh new look! 
Neutral White 
This neutral white is a beautiful color to add to your home. It's easy to decorate the walls and even buy bold colored furniture! Having this color will allow you to be more creative with furniture around the home and be able to use bold, art portraits if you want! 
Greige 
This gray accent color will bring your home a comfortable feel. It's soft and gives it a  more modern style look. This color is trending in 2022 because more people are finding neutral colors are the best! 
Silver Green "Breezeway" 
This beautiful silver green shade is becoming the most popular in 2022! It's known for being the "star color" because it's bold, yet simple. You're definitely going to want to try this color out in your home whether it be in the living room, bathroom, or guest room! 
Gilded Linen by Valspar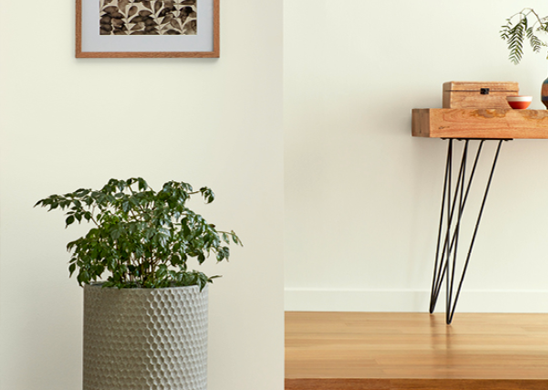 This off-white color is trending because of its simple and minimalistic aura. This color is also adjustable to put more color around the home, like adding plants, and wood accent furniture. It's popular for its simplicity and can help your home feel warm and inviting.